Product Information
1. Origin:China
2. Expiration Date: 36 Months
3. NET:400ML
4. Skin type: Suitable for all skin types,Especially dark and black skin
5.Main Ingredient:Papaya extract, titanium oxide, cetyl alcohol, petrolatum, lanolin, arbutin, arnica, etc
Function
1. Whitening
2. Moisturizing
3. Anti-aging
4. Remove Wrinkle
5.Brightening Skin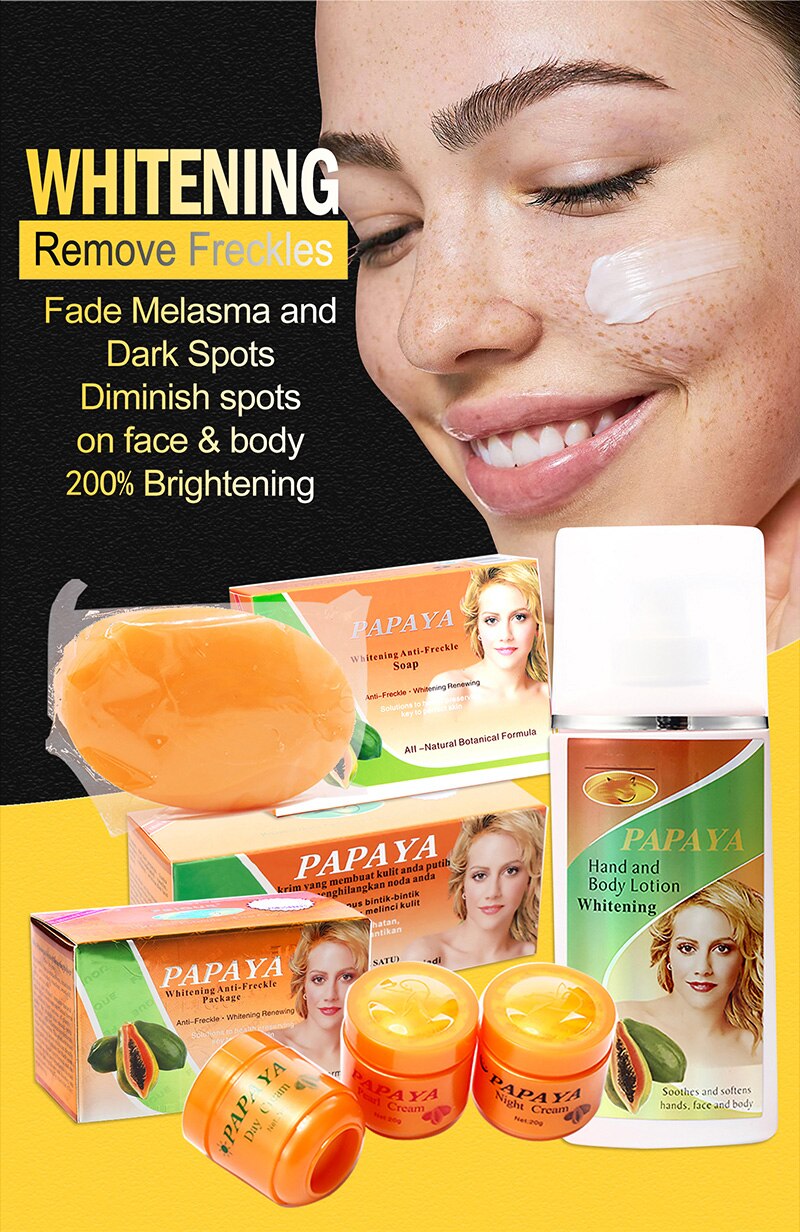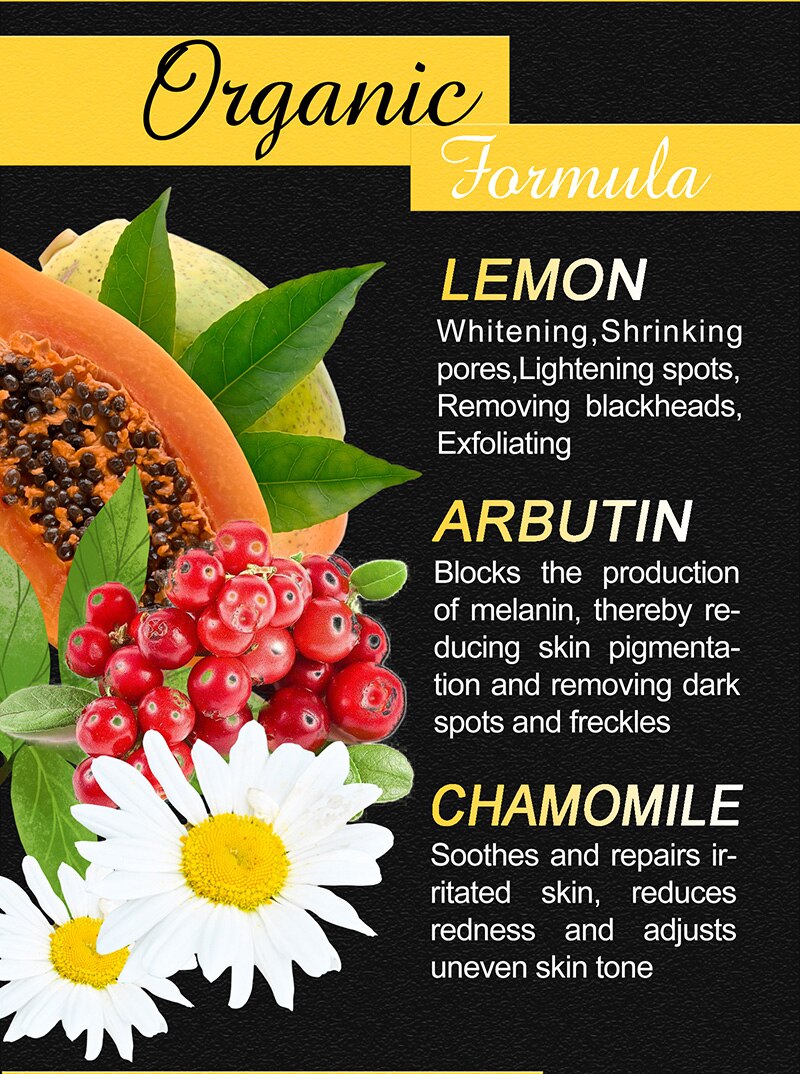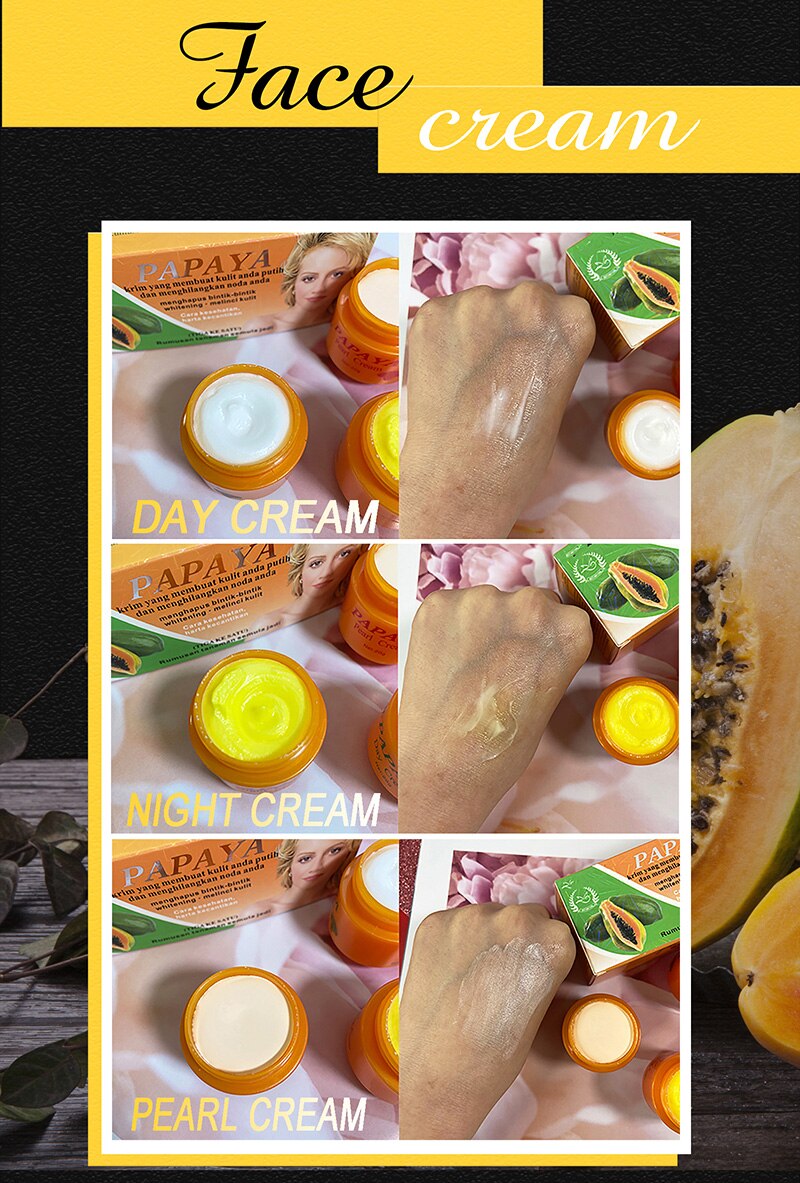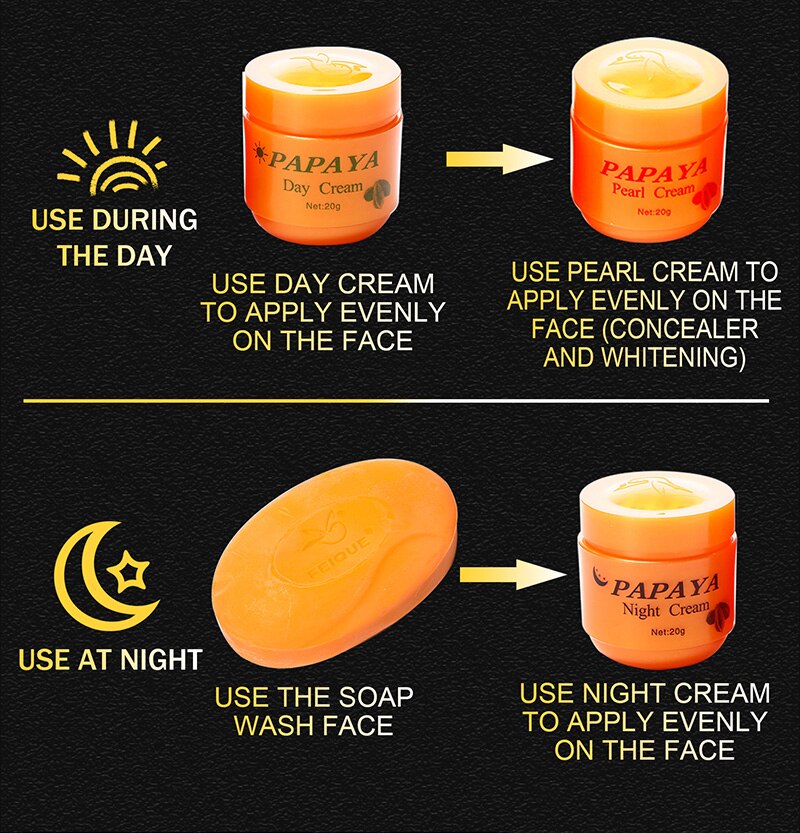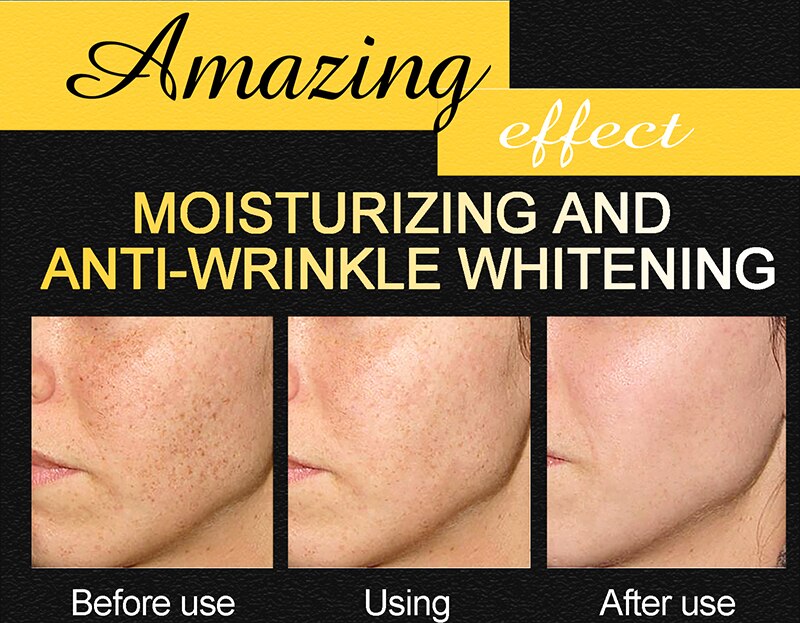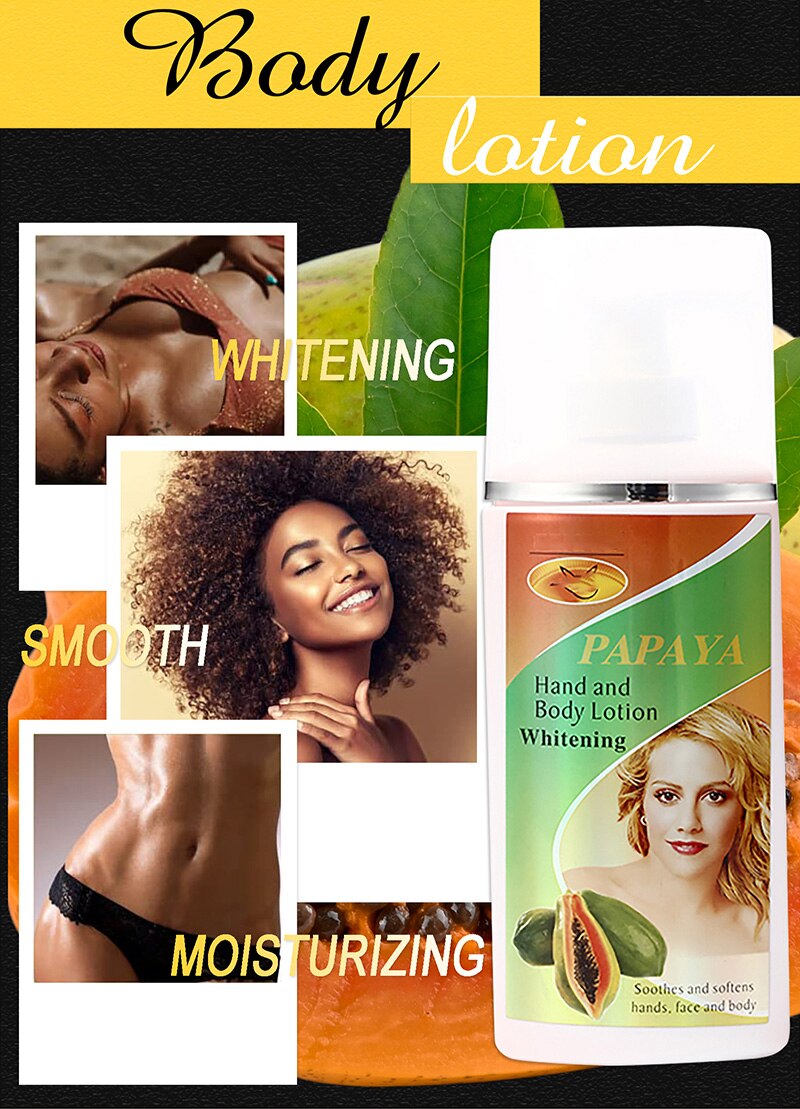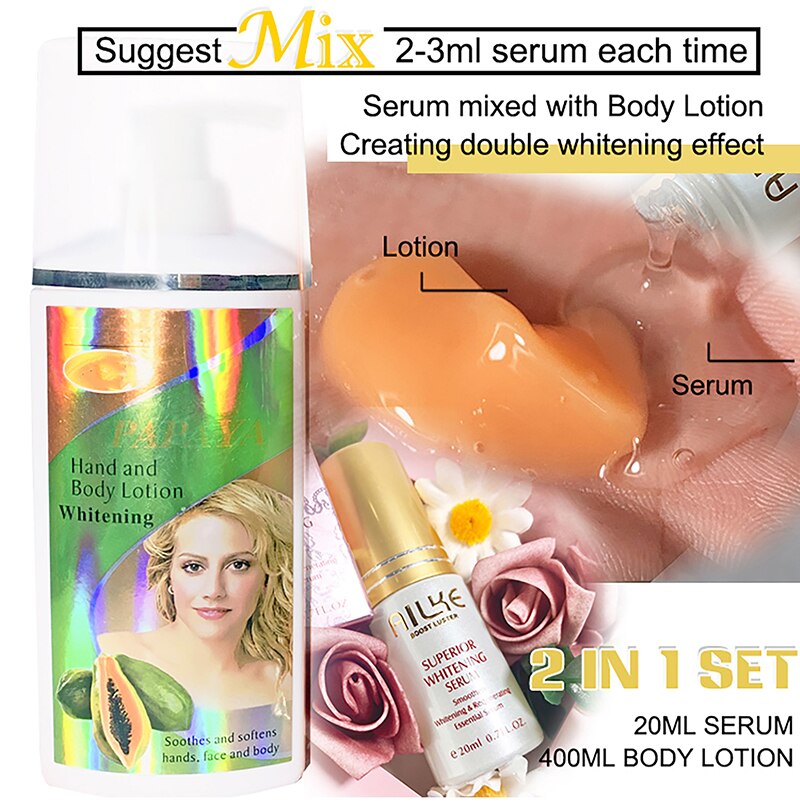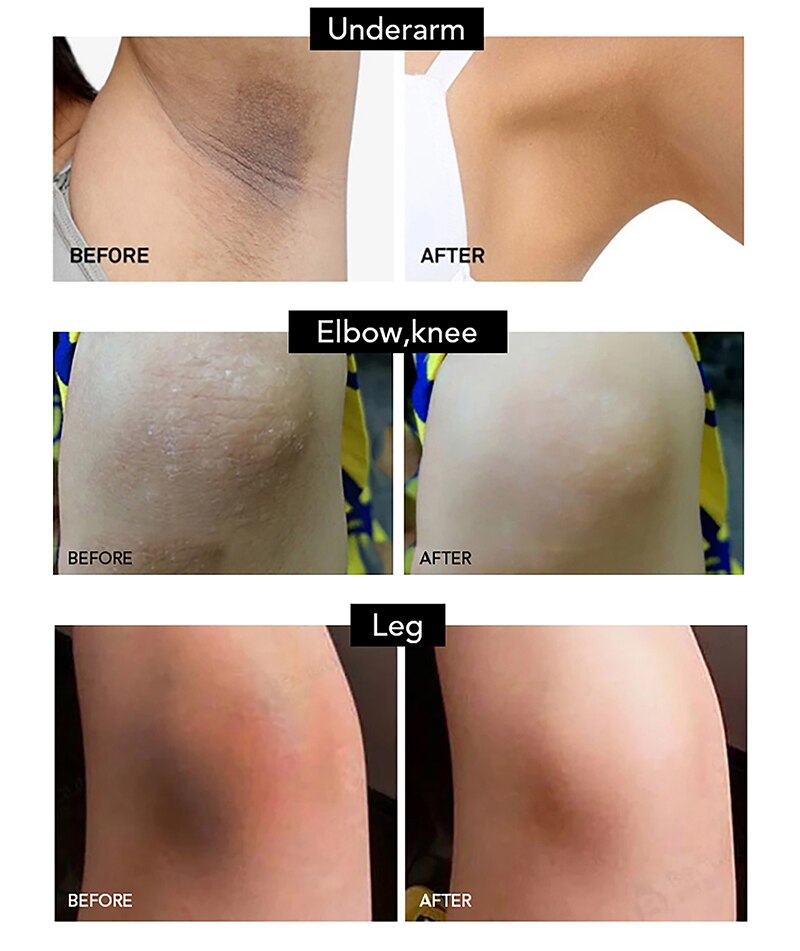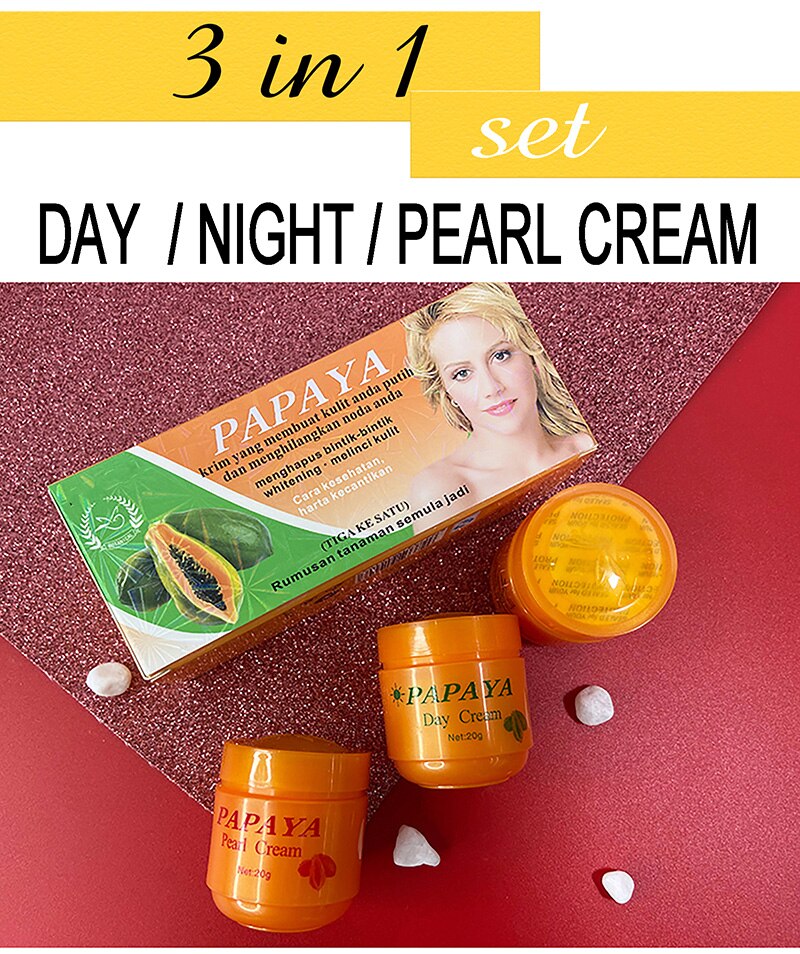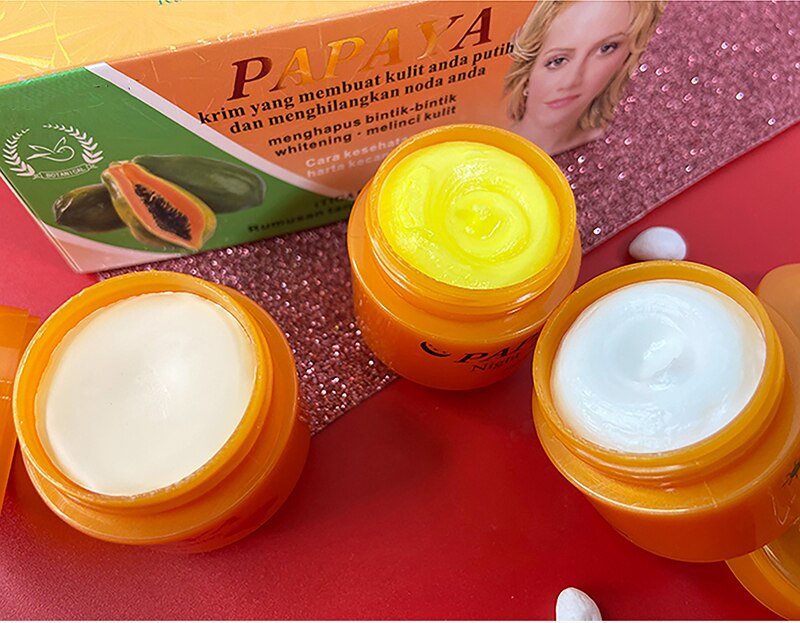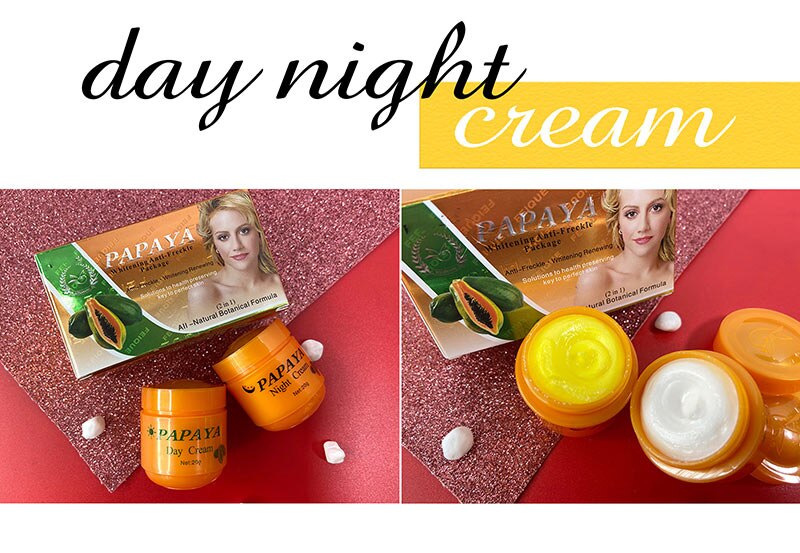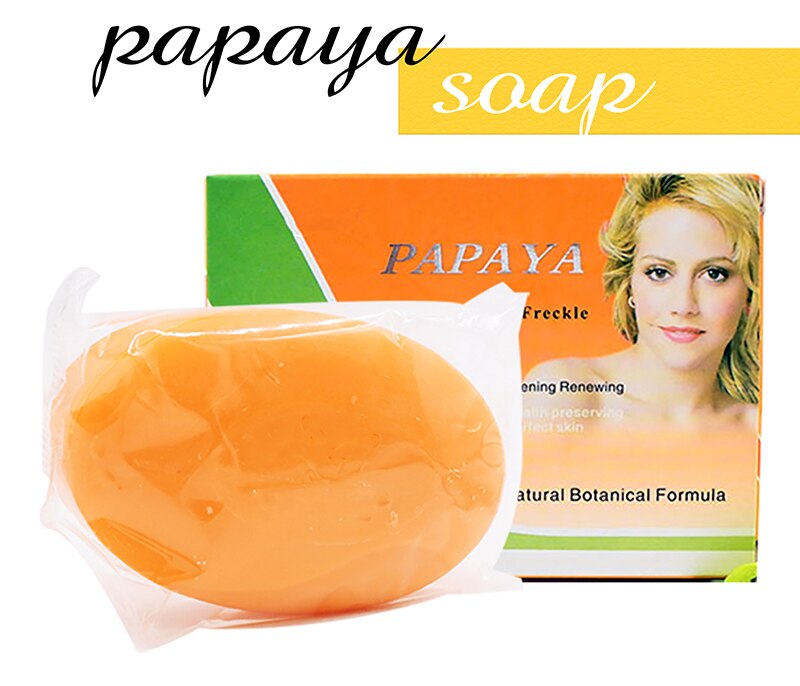 Feature:
1. Contains α-arbutin, papaya extract, effective whitening, moisturizing and repairing ingredients, gentle nourishment and nourishment of the skin, helping to improve dryness, roughness, dark skin and other problems
2. Make the skin more moisturized, whiten and smooth, create elastic, tender and beautiful skin, the fresh and soft romantic fragrance continues to linger, glowing with confidence and charming brilliance
FEIQUE International Certificate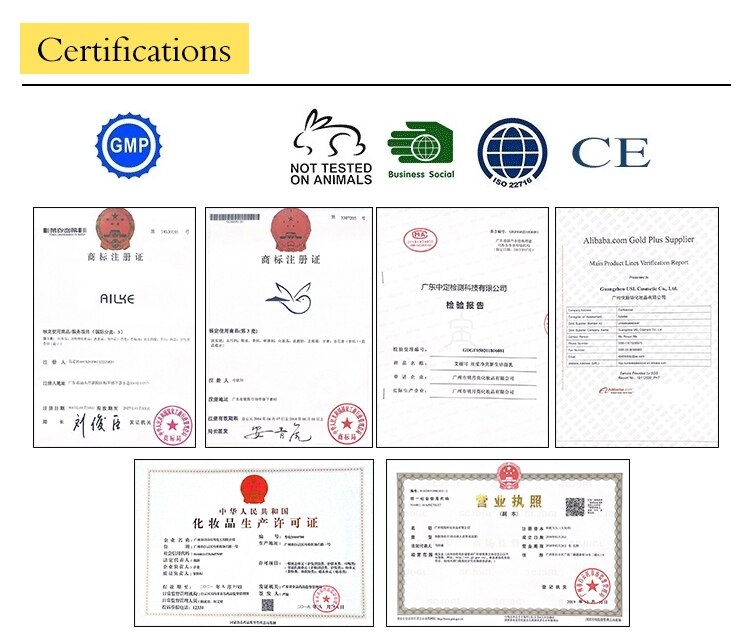 About shipping and packaging
1. All products have outer packaging, and add a special air cushion to protect the product, we will try our best to protect the integrity of the product
2. We will deliver the goods on time (except for special circumstances: such as some major holidays)
3. Due to the particularity of long-distance transportation, some of the outer packaging may be damaged. This is not a defective product and does not affect the use.
4. If there is any package damage after receiving the goods, please contact us in time and we will do our best to satisfy you
5. Color and size difference: Because of the difference in screen resolution, the real product may be slightly different from the picture, I hope you can understand
6. Please check the package before signing for it. If you find it damaged, you can refuse and contact us
7. Please confirm that your order information and address are correct, otherwise the resulting return or address change costs should be borne by the buyer.
8. Most products are free of shipping, but in some countries/regions, you may have to pay some extra shipping. The general delivery time is 20-50 days. If you need faster shipping, please contact us.
9. Return Policy:
All returned items must be kept in original condition. The buyer shall bear the return shipping cost
Legal Disclaimer
This product is for external use only and all skin types are different, so for best results, please follow the instructions below. First use-test on a small part of the skin. If you have an allergic reaction/allergy, please stop using it. If any reaction occurs, stop using it immediately. Do not use if you are sensitive to any ingredients. Avoid contact with eyes. If contact occurs, rinse thoroughly with water. This product is not intended to diagnose, alleviate, treat, cure or prevent any disease